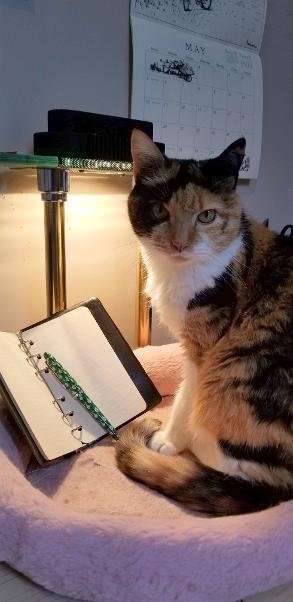 Would you like to book a reading for you and your animal?
About doing readings...
"My favorite reading feedback is when a person and their animal express joy for finally being able to communicate better. Our companion animals are often here to help us with our life lessons and to teach us about unconditional love. I am grateful when I can help transfer that information." ~~ Pamela Revercomb ~~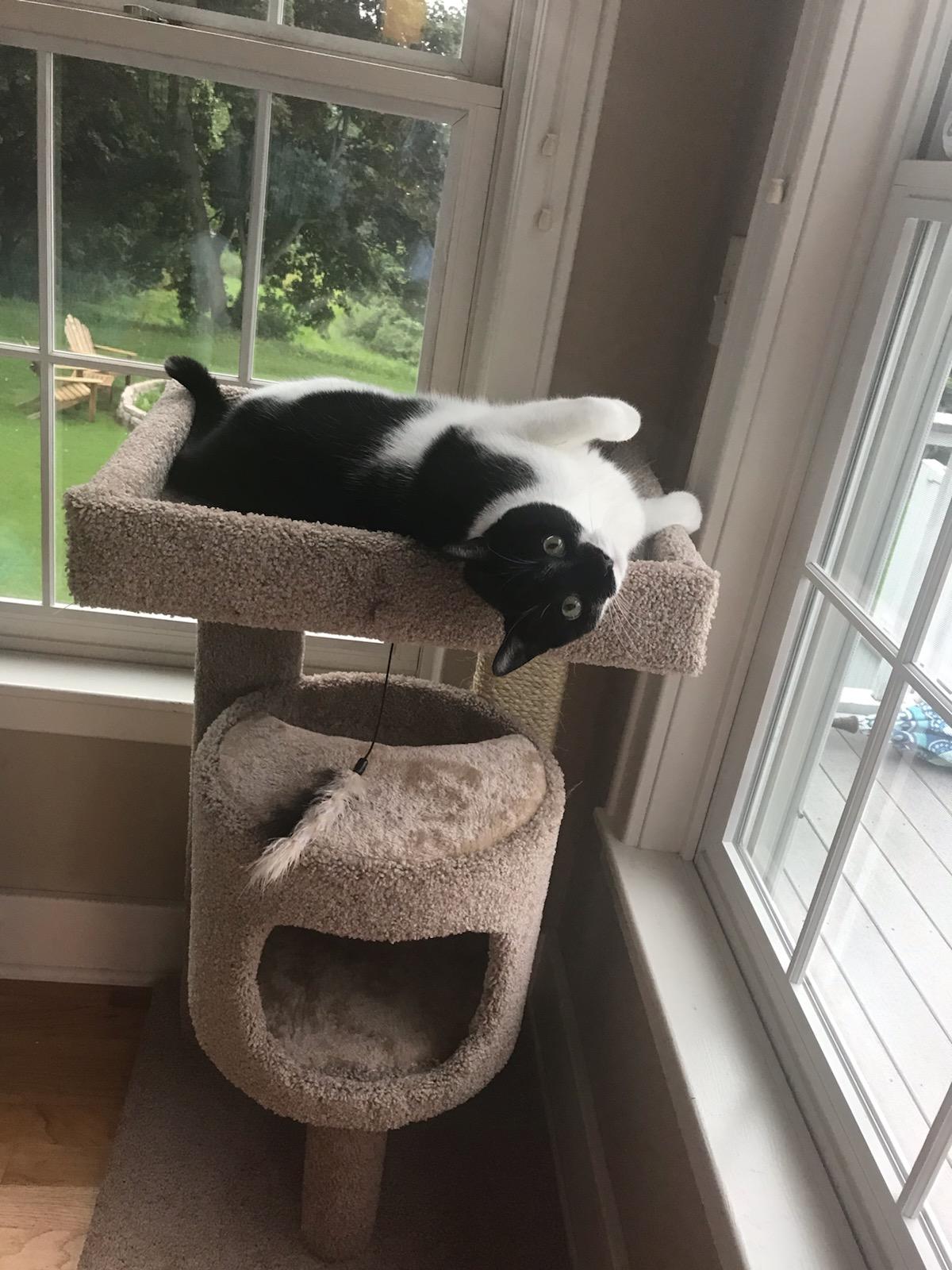 Linda 's cat Bailey - "living the dream" - after his reading.
~~~~~~~~~~~~~~~~~~~~~~~~~~~~~~~~~~~~
Scheduling and Payment for Animal Communication Readings:
1. Schedule Appointment:
Email: Send a message (below) requesting more information or to set up a time for the reading... OR
Call: Pamela at the number below to schedule your appointment.

Urgent:

If feel like your situation is urgent, please call instead of sending an email.
2. Choose Reading Type and Make Payment: Please make your payment (below) within 48 hours of scheduling your appointment for the reading. If the payment has not been received within 48 hours, the appointment will be cancelled and will have to be rescheduled. Payments can be made by check or cash if you have a reading done in person. Please call Pamela for information about in-person readings.
Choose type of reading and payment method.
To schedule a reading by phone, please call or leave a voice message forPamela at: (315) 655-5971
Send Pamela a question, message, or testimonial.
Contact Information:
Mailing Address: 2822 Back Acres, Cazenovia, NY 13035
Phone: (315) 447-2718
email Address: pamela@pamelarevercomb.com
~~~~~~~~~~~~~~~~~~~~~~~~~~~~~~~~~~~~~~~~~~~~~~~~~~~~~~~~~~~~~~~~~~~~~~~~~~~~~~~~~~~~~~~~~~~~~~~~~~~~

Opening the Gate to Animal Awareness
© Copyright Pamela Lipe Revercomb