Pamela Revercomb ~ Soul Level Intuitive Coach®
Soul Level Intuitive Coaching

®
Why would you consider this type of coaching?
Do you often wonder if you measure up? You've noticed how you take things people say "the wrong way" or have difficulty accepting compliments? You're aware you have these thoughts and do these things, but see no other way to be. These negative beliefs dominate your thoughts and affect how you interact with people. Living this way is discouraging and drains your positive energy. You don't have to keep doing this! Pamela connects with her guides to help you see how these negative beliefs became part of your life, and what you can do about it. The coaching process offers your tools for handling similar thoughts, feelings and interpersonal relationships in the future.
What makes Soul Level Intuitive Coaching Awesome?
This style of coaching is not about me fixing something in your life for you – or giving you advice about how to do that. My role is to transfer to you, information from the guides that is specifically for you. The process of receiving and working with this information allows you to learn experientially how to do this for yourself in your daily life.
What is the coaching session like, and how do you do it?
The intuitively guided coaching sessions will take place over the phone, or using Zoom. During the first session, I will introduce you to the "Soul System" and the concept of "negative beliefs." Both are integral to the coaching process. You'll find out what to expect during the sessions, and what your part will be in all this. Any information I receive from the guides will be shared with you during the sessions. The length of each coaching session will be 60 minutes.
Coaching Options
Descriptions for the types of Soul Level Intuitive Coaching® packages are included below. Coaching sessions are done by phone or video/Zoom calls. All sessions in the 6-session package must be completed in 12 months.
Instructions for scheduling and making payment for your coaching sessions can be found on the Appointments and Payment page. If you have questions, you can email me by using the MESSAGE FORM on that page.
Bonus Option: If you complete a Single/Introductory session with me and then decide to continue with the complete coaching process, your payment will be applied to the cost of the 6-session package.
email Pamela at: pamela@pamelarevercomb.com Call/text: (315) 447-2718
Once you have made your choice, please click the green "Schedule Reading and Make Payment" button below.
Single/Introductory Session ~ One 60-minute Session $130
The single session is an option when you are looking for guidance and insight for a specific challenge you are currently facing. It includes an introduction to the concepts and intuitive processes I use while coaching.
* Note: Should you decide to continue with the complete coaching process, your payment will be applied to the cost of the 6-session package.
__________________________________________________________________________________________________
Six Session Package ~ Six 60-minute Sessions $660
During the 6-session coaching process, Pamela maintains an intuitive connection with the guides. All Information and Guidance received during each session will be shared with you. As you go along, you'll learn how to retool your limiting thoughts and beliefs in a way that will bring you peace and confidence.
Individual follow-up sessions (60 minutes/session) $120
__________________________________________________________________________________________________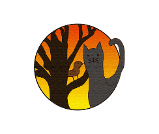 © Copyright 2022 ~ Pamela Lipe Revercomb